Employee Spotlight: Claydie Luna
Claydie Lune is one of our newest Loan Car Coordinator at Mercedes-Benz of Ontario.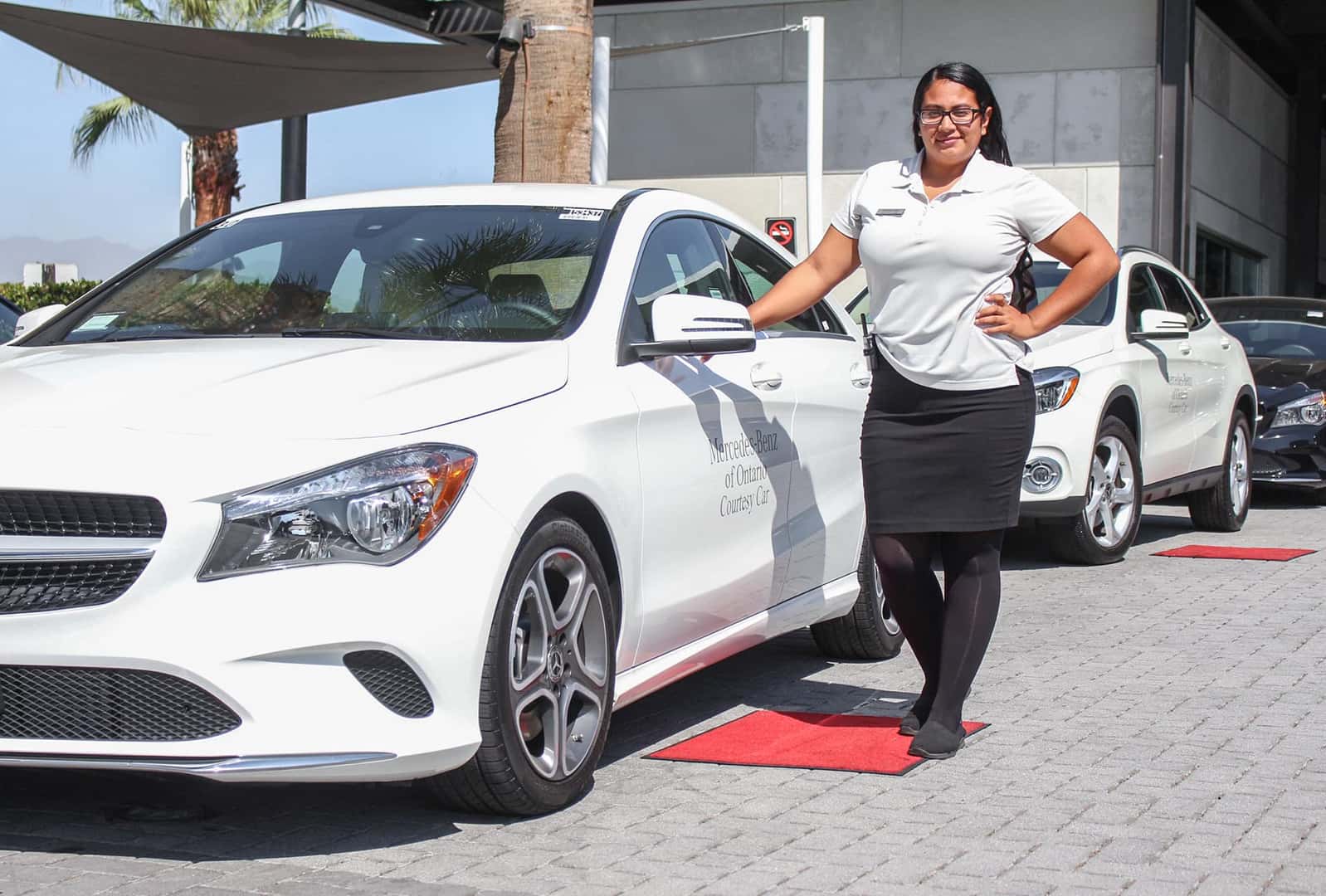 For a little over six months, Claydie has loved it working at Mercedes-Benz of Ontario, especially in the morning, because "everybody says 'good morning!'" These past six months have been her first-time experience in the automotive industry, learning the importance of checking the age of a tire, the tires' PSI, and how to change a tire.
Claydie's day-to-day operations consist of preparing the loaner units, printout reservation sheets and put out snacks as well as having other interactions with the incoming guests. Despite being new in the industry, Claydie is currently trying to paint one the cars she owns. She claims that the work may not be as great as she'd like to, but there's a first time for everything!
On her leisure, she loves to take her dogs Luna and Oso out for a walk. She would like to walk them with Jenni Rivera, Nate Dogg, and Antonio Aguilar, preferably in Bora- Bora!
When she's not working or walking her dogs, she is attending her college courses. She also loves to be one of the foundations of her family, and she tries to spoil her younger siblings from time to time. They're everything to her!
Come and say hi to Claydie! We assure you'll leave with a huge smile painted on your beautiful faces! Contact us here or call us at (909) 212-8400