Meet Your New Service Manager: Nichole Machen
During your next visit to Mercedes-Benz of Ontario, you will be welcomed by our new Service Manager, Nichole Machen. Her career in the Automotive Industry began in 2005 as a cashier and fourteen years later, she has been exposed to a variety of roles. These roles, all guest-oriented, have included: Greeter, Service Coordinator, Service Advisor Assistant, Service Advisor, Express Service Manager, and NOW Service Manager. This exposure has not only given Nichole a breadth of knowledge on service, but has driven her to the forefront of understanding the perspectives of our guests. Her experience has allowed her to establish and maintain relationships with those she has assisted. Nichole has even expressed how her favorite part of the job is, "working with people, building relationships with legacy customers, and working with the Service team from the technicians to Service Advisors."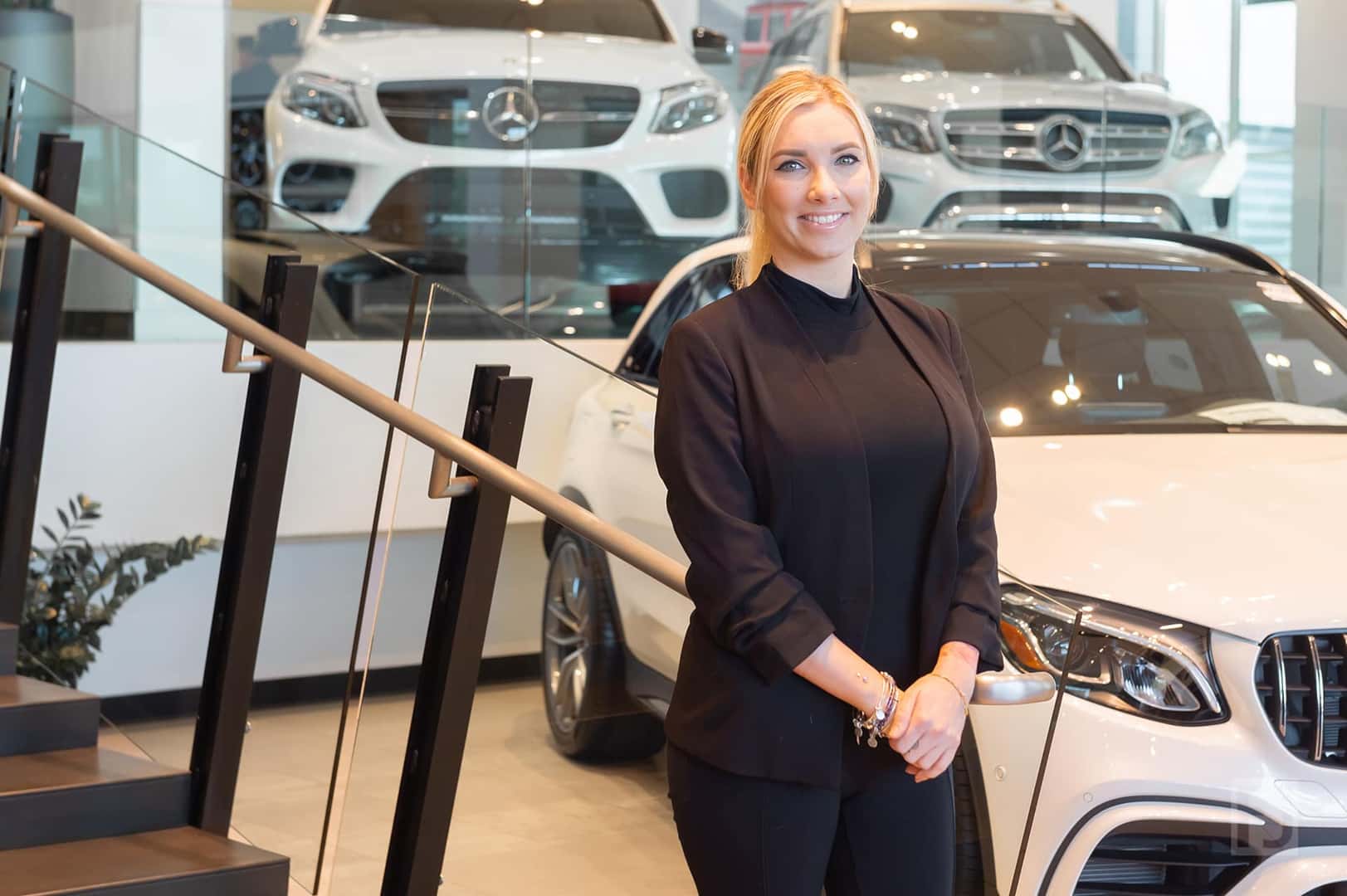 3 Fun Facts about Nichole:
1. Favorite Mercedes-Benz: G-Wagon
2. Outside of Work: Writing, hiking, and spending time with friends
3. Favorite Hang out in the Inland Empire: Big Al's
Why Fletcher Jones?
When posed with this question, Nichole simply responded with, "Reputation." From there, she explained how, "Fletcher Jones sets the standard for excellence and leads the path for providing guests with world class service from beginning to end. I wanted to be a part of building that journey and learning from the best." Nichole understands the importance of her part on a guest's journey and is there to provide exceptional service.
Nichole's Message to Our Guests:
"I'm looking forward to working with the Fletcher Jones team and meeting the rest of the guests."
Nichole's Service Tip for You:
Establish a relationship with a Service Advisor of your choosing, which means someone you trust and feel you can communicate well with.
Need to Schedule a Service for your Mercedes-Benz?
Please reach us at 909-906-9819 to schedule your next service appointment!