How to Check Tire Pressure on Your Mercedes-Benz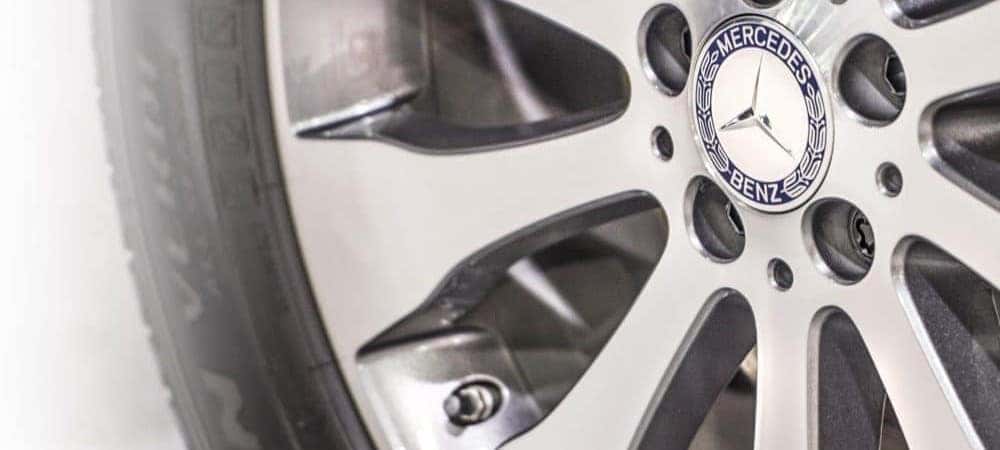 Do you have low tires? Tire pressure can decrease due to a drop in temperature or from a puncture. Therefore, it is important to check the tire pressure on you Mercedes-Benz every once in a while to ensure your safety. Learn how to check tire pressure on your Mercedes-Benz using the Tire Pressure Monitoring System below!
When to Check Tire Pressure on Your Mercedes-Benz
You should check your tire pressure every month or two. When the weather gets colder, you should check it even more frequently. Checking tire pressure is easy and only takes a couple of minutes when you use the Mercedes-Benz Tire Pressure Monitoring System in your vehicle.
How to Use the Mercedes-Benz Tire Pressure Monitoring System
Video Transcription:
To check your tire pressure, first start your car.
Next, locate the arrow buttons on the left-hand side of your steering wheel.
Push the left or right button until "Service" is highlighted.
Push the down button, and highlight "Tire Pressure."
Then, press the "OK" button. The display will show your current tire pressure.
What Should You Do If Your Tire Pressure Is Low?
If your tires aren't at the correct pressure levels, the Tire Pressure Monitoring System's "Check Tire Pressure Light" will light up. If this warning light turns on, use a hand-held pressure gauge to manually check your tires and adjust your tires accordingly. Once you are finished adjusting your Mercedes-Benz tires, you can double check that your tires are at the right levels by referring to the "Tire Pressure" display on your dashboard.
Visit Mercedes-Benz of Ontario's Tire Center
If your tires are low, you can visit us at Mercedes-Benz of Ontario, and a service technician will fill them for you. If you need another form of tire service, such as a tire rotation or repair, our team is happy to help! Schedule an appointment online, or visit our tire center in person! We are just a short drive from Upland and Corona.