How to Change Your Mercedes-Benz Key Battery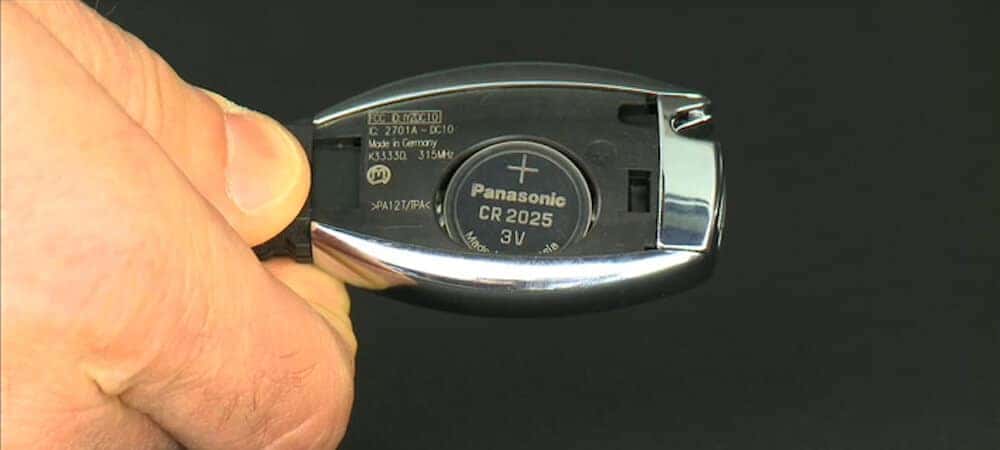 If your car key is no longer working, you may need to replace your key battery. While nobody likes a dead car key, the good news is that learning how to open a Mercedes-Benz key fob and change the battery is easy. What's more, it only takes a few minutes! Mercedes-Benz of Ontario breaks down how to change your Mercedes-Benz key battery for both the Chrome Key and Smart Key below.
How to Change Your Chrome Key Battery
Chrome Keys have a metal casing and belong to newer Mercedes-Benz models. Depending on whether you have a new or old Chrome Key model, your key will either have a triangular-shaped or circular-shaped panic button. To change your Chrome Key battery, follow the steps below:
Push or slide down the tab on the bottom part of the Chrome Key. At the same time, pull out the key next to it. The key will look like a small silver tab on the bottom end of the key.
The fob will have a small gap once the key releases. Push the key into the gap until the key cover opens.
Once the key cover is open, remove the battery and replace with the new one, making sure that it's facing upright.
How to Change Your Smart Key Battery
The Smart Key, which is made for older Mercedes-Benz models, is usually plastic. Follow the steps below to learn how to change the Smart Key's battery.
First, hold your key by its keychain. Push the sliding tab while pulling out the key.
Bring the key to the opposite side of the tab, and push down.
Take off the back of the key, and remove the old battery. Put the new battery in its place with the right side facing up.
Learn More About DIY Maintenance at Mercedes-Benz of Ontario!
Want to learn more about how to change your key battery or where to buy a Mercedes-Benz key battery? Contact us at Mercedes-Benz of Ontario, or visit us near Corona and Upland! Not only can we help with Mercedes-Benz key fob battery replacement, but we can also provide valuable information about installing Apple CarPlay® or Android Auto™, checking the age of your tires, and more!