Fletcher Jones International Women's Day
Sometimes you just need a little push to get things done. For some, the end result will change your life.
That's exactly what Bertha Benz did for her husband, Carl Benz, in the late 1800s. By investing into the Benz Patent Motorwagen and embarking on a 60-mile journey that led her to become the first person to take a long-distance automotive road trip, Carl Benz would have never had the faith to make his 3-wheeled prototype a commercial success.
Much like Bertha Benz, these hardworking, courageous women from all over the world are what International Women's Day is all about. With the many dedicated women who have helped grow the automotive industry, just as Bertha Benz did for Carl, there is no way Fletcher Jones would miss the opportunity to honor our own even if International Women's Day was on March 8!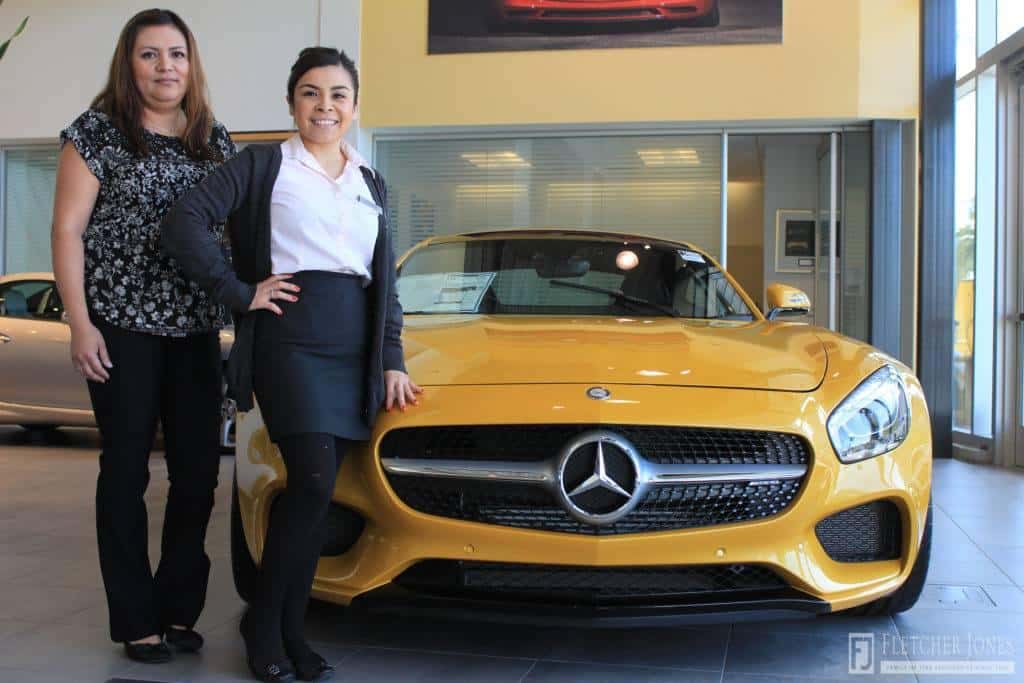 The first person you will meet when visiting our dealership is First Impressionist and Lead Receptionist, Cassandra Perez. When Cassandra isn't juggling life as a 3 year-old boy's mother, she is making sure that every guest that steps inside Mercedes-Benz of Ontario is properly taken care of, whether that be with a simple hello, or directing you to the appropriate department. Much like her mother, whom Cassandra looks up to, it can be said that Cassandra will defy all odds with a smile on her face no matter the circumstance. As one of our spunky helpful hands, Cassandra values the importance of all our guests receiving the warmest welcome.
Say hello to Mercedes-Benz of Ontario's Office Assistant, Flor Castellanos. With Flor's 4 years of growing Mercedes-Benz knowledge, Flor is ready to assist you with any of your automotive needs. Have a question about your contract or the DMV? Flor will go above and beyond to ensure you have all the information you need. Mercedes-Benz of Ontario feels lucky to have a recruited a highly driven woman to our dealership all the way from El Salvador. As a mother of three, her schedule outside of work can be busy with her children's soccer games and daily activities; however, that does not stop her from delivering the best of the best, always.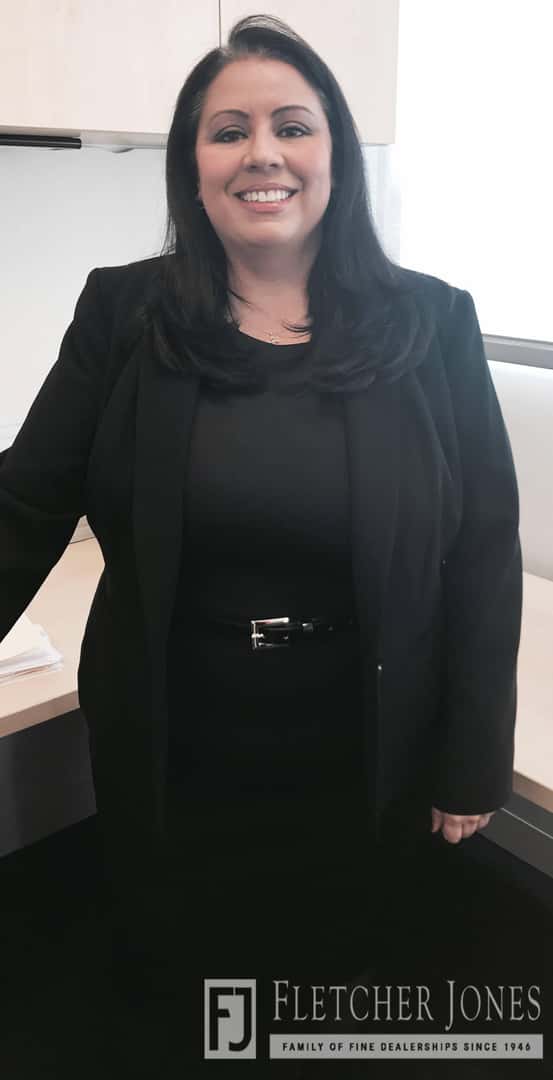 Meet Sandy Holguin, Mercedes-Benz of Ontario's Controller. As a Controller, Sandy makes the magic happen, and not just because she is a Disney fanatic. When Sandy isn't cruising in her Mercedes-Benz GLE 350 to Disneyland with her family, her responsibilities at Mercedes-Benz of Ontario include: cash management, budgeting, financial reporting, and accounting for all activities of the dealership. With Sandy's organizational and decisive nature, you can rest assured you will receive the finest service and be treated to only the best amenities at Mercedes-Benz of Ontario. In the words of Beauty and the Beast's, "Lumiere" (1991), "Be our guest! Be our guest! Put our service to the test!"
Like Bertha Benz, the dedicated and hardworking women on our team strive to deliver only the best to help you find the Mercedes-Benz of your dreams so that you can embark on a journey of your own. This month, don't miss out on our Spring Forward Sales Event taking place now! Schedule your VIP Test Drive today.