Mercedes-Benz of Ontario 5th Anniversary: Top 5 Best Moments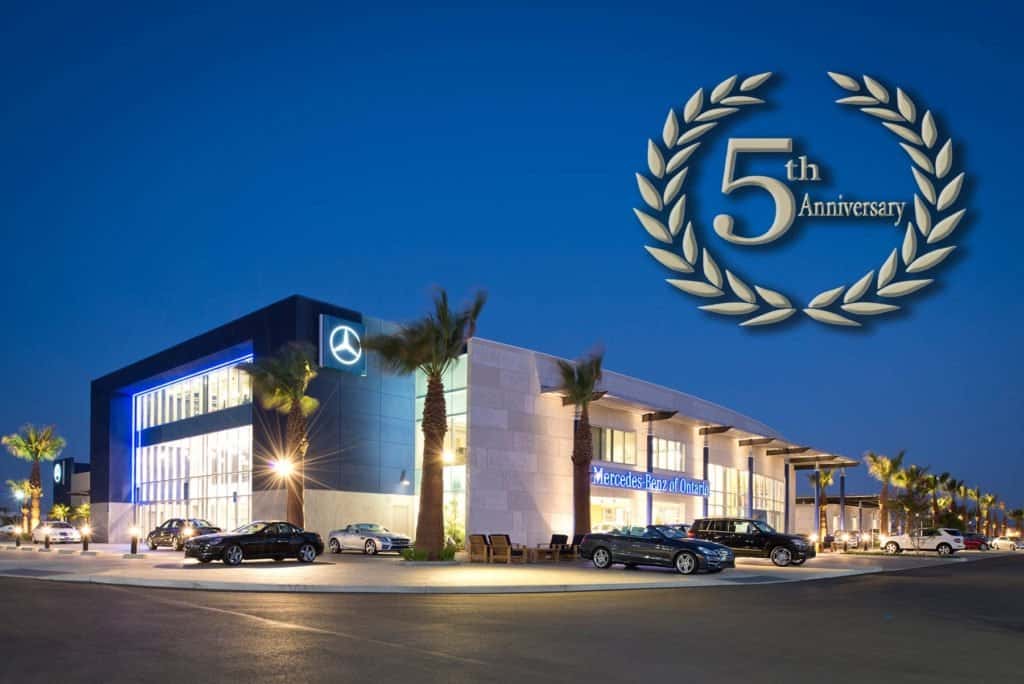 After five years of dedication from our exceptional staff and the loyalty from our guests, we are proud to be celebrating a milestone anniversary!
In honor of our 5-year anniversary, check out our top five most memorable moments at Mercedes-Benz of Ontario!
1. Best of the Best Award-2014
Since day one, our team at Mercedes-Benz of Ontario has been determined to lead the luxury auto industry by delivering one-of-a-kind service. Because of our never-ending efforts, Mercedes-Benz of Ontario was awarded the Best of the Best Dealer Recognition Award. This award is presented to the top 15% of dealers in the community, praising them for model leadership and customer service.
2. Employee Choice: Best Place to Work Award-2015
We feel great accomplishment when our team loves to come to work and better yet? When we win an award for it! In 2015, Mercedes-Benz of Ontario received the Employee Choice: Best Place to Work and it's second Best of the Best award!  Want to be a part of our team? Click here to start your application!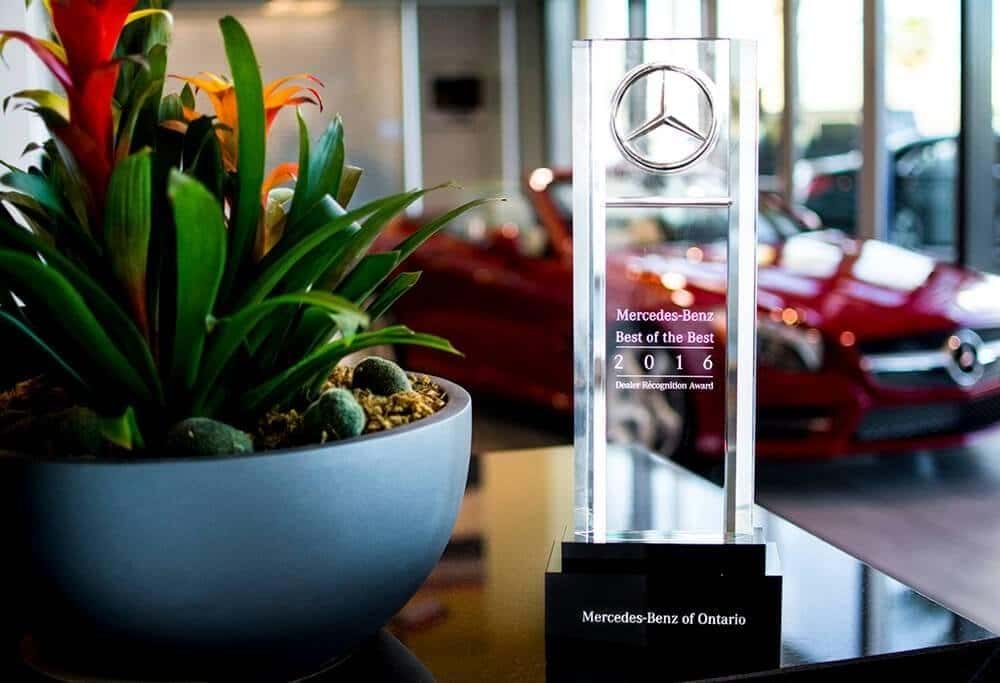 3. Another Best of the Best Award-2016
Third time is the charm right? For three consecutive years, Mercedes-Benz of Ontario has received the Best of the Best Award! You can say our team exemplifies what impeccable service truly is. Check out what areas we've been rewarded in:
Management and Leadership
New Vehicle Sales
Auto Repairs and Maintenance
Accessories and Parts Sales
Customer Service and Satisfaction
4. Exceeded our Goal
There is great satisfaction when you accomplish a goal, but even greater sense of satisfaction when you exceed your expectations. That is exactly what our Mercedes-Benz of Ontario team did. In the last six months, our team surpassed 200 new vehicles, 100 used vehicles, and reached an all-time record in our service department! You can say our team is pretty dedicated to being the top Mercedes-Benz dealership in the nation.  For that reason, check out this year's best memory below.
5. Fastest Growing Mercedes-Benz Dealership in the U.S.
Success! We are one of the fastest growing Mercedes-Benz dealerships in the nation and it couldn't be done without our amazing guests and our team of experts.
Come help us celebrate because along with our 5th anniversary, it's also the Mercedes-Benz Summer Event! Find the perfect vehicle and drive it home today.