Mercedes-Benz COMAND® Navigation System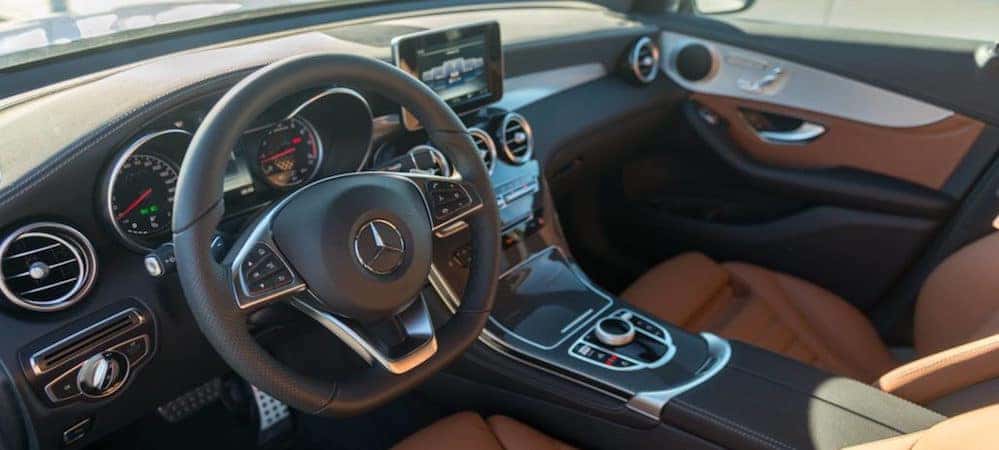 The Mercedes-Benz navigation system, COMAND® Navigation, is intuitive, easy to use, and makes getting to your destination more enjoyable. What's more, on Mercedes-Benz models like the GLA, E-Class, and C-Class, Mercedes-Benz navigation updates come as a standard or optional feature for three years. Learn how to use this beneficial feature from the team at Mercedes-Benz of Ontario!
How to Use the Mercedes-Benz Navigation System
Watch our "how-to" video below to learn more about your navigation system's different features and functions.
Video Transcription
Mercedes-Benz has always been at the forefront of technological innovation — and digital navigation is no exception. Are you ready to enhance your vehicle experience? There are different ways to input your address or point of interest into your Mercedes-Benz COMAND® system no matter your model year, as long as it is equipped with the navigation feature.

The detailed color and spoken instructions featured on the Mercedes-Benz COMAND® system make traveling to your destination a breeze. When your vehicle is in motion, please remember that you can only use the voice controls system, located on the steering wheel. Otherwise, you can use the COMAND® controller or keypad to enter letters and numbers, as well as scroll through a list of potential matches from the navigation menu. Once your destination is set, you have the ability to view route options using intelligent traffic information to shorten commute times.

Mercedes-Benz is offering their most intuitive COMAND® system ever to enhance your in-vehicle experience and make finding your destination as easy and pleasurable as possible. Addresses and points of interest can be entered using the Mercedes me app, voice commands, or the innovative touchpad with signature recognition. You will no longer need to have to program points of interest into your vehicle; it can be read straight from your smartphone.

Mercedes-Benz of Ontario is available to assist you with any questions about the technology in your Mercedes-Benz. Did you recently purchase your vehicle? We'd be happy to make a re-delivery reservation to go over the features. Come experience the Fletcher Jones difference today!
Learn More About Mercedes-Benz Features at Mercedes-Benz of Ontario
Still have questions about COMAND® navigation? You can review the Mercedes-Benz navigation system manual or simply contact us to learn more about how Mercedes-Benz COMAND® navigation works. Our team is happy to assist you!