What is Mercedes-Benz DYNAMIC SELECT®?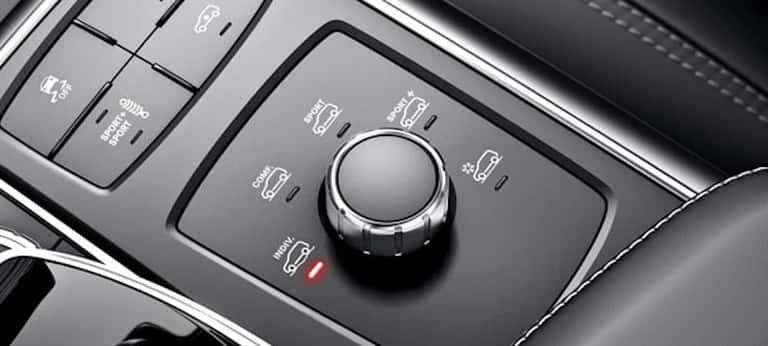 What is DYNAMIC SELECT®? Mercedes-Benz DYNAMIC SELECT® is an advanced technology that allows drivers to change driving parameters with ease. The Mercedes-Benz driving modes available with DYNAMIC SELECT® include Comfort, Sport, Sport+, and ECO, depending on the Mercedes-Benz model you drive. DYNAMIC SELECT® also offers an Individual mode, which allows drivers to create a customizable mode based on their preferences.
Learn More About DYNAMIC SELECT® from Mercedes-Benz of Ontario
Video Transcription
It has often been said that you cannot have it all. Mercedes-AMG® politely disagrees. AMG® DYNAMIC SELECT® allows drivers to change the driving characteristics of their vehicle with a turn of the wheel. AMG® drivers can dial in the exact throttle amount to suit their purpose, whether it be efficient cruising, stop-and-go traffic, or bare-knuckle racing.

By utilizing highly-specialized algorithms, the AMG® DYNAMIC SELECT® system manipulates steering feedback, gear changes, and when available, alters the adaptive suspension and AMG® performance exhaust systems to deliver driving experiences that impact the senses and quicken the pulse, or when needed, contain the fire-breathing beast beneath the hood. AMG® DYNAMIC SELECT® is available now for demonstration and acquisition.

If the car of your dreams is not the car in your garage, we should talk.
Learn More About Mercedes-Benz Technologies at Mercedes-Benz of Ontario
Contact us to learn more about DYNAMIC SELECT® or other exciting Mercedes-Benz technology features, including ATTENTION ASSIST® and mbrace®. You can also visit us at our dealership, located near Fontana and Chino, to test out DYNAMIC SELECT® in person!