What Are the Best Luxury Sedans?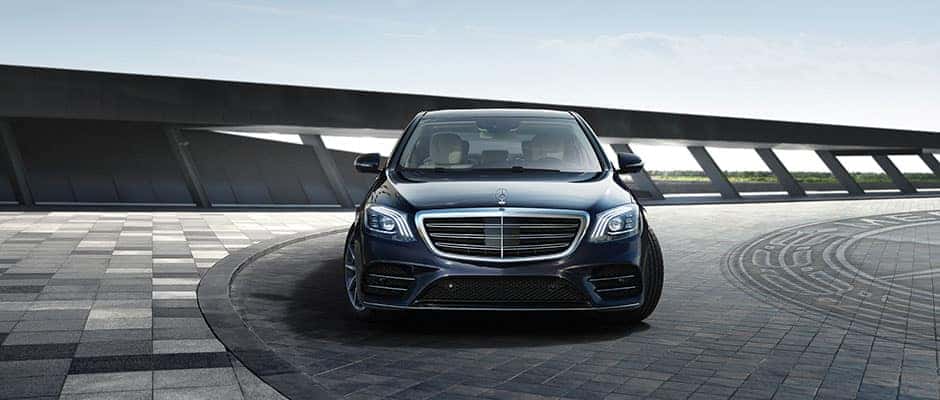 Are you shopping for a sedan with all the bells and whistles? Mercedes-Benz of Ontario is here to help! Below, we've outlined some of the most popular and well-equipped luxury sedans available to Eastvale and Rancho Cucamonga car shoppers. Don't take their offerings at face value, however. There's a smarter and more luxurious alternative to each one!
Lexus IS
Furnished with a 2.0L turbo 4-cylinder, the 2018 Lexus IS produces 236 lb-ft of torque, and earns a 19 mpg city/26 mpg highway rating with all-wheel drive. Sporty yet laidback style gives this small luxury sedan broad appeal. Standard features include a 7-inch display, split-folding rear seats, power-adjustable front seats, and dual-zone climate control.
Mercedes-Benz Competitor: Compared to the Lexus IS, the C-Class is more powerful and better equipped. For starters, the C 300 4MATIC®, which also houses a turbo 4-cylinder, produces 273 lb-ft of torque and earns 22 mpg city/30 mpg highway. The C-Class offers no shortage of personality, plus driver memory settings and wood trim—which are not offered as standard on the IS.
BMW 5-Series
Starting at $52,650, the 2018 BMW 5-Series gets a 2.0L twin-turbo 4-cylinder engine rated at 248 hp and 258 lb-ft of torque. Connected to the engine is an 8-speed automatic with steering wheel-mounted paddle shifters. Power-adjustable seats with driver memory settings, wood interior trim, and a 10.2-inch display with navigation are just a few standard features.
Mercedes-Benz Competitor: Starting at $52,950, the E-Class is comparably priced, but offers more power, comforts, and technologies. The E-Class gets a 241-hp 2.0L turbo 4-cylinder rated at 273 lb-ft of torque, plus a 9-speed automatic. Unlike the 5-Series, the E-Class comes with a 12.3-inch display with navigation, Car-to-X Communication, and 64-color ambient lighting.
Audi A8 L
Starting at $82,500, the Audi A8 L comes furnished with a 333-hp 3.0L supercharged V6 engine rated at 325 lb-ft of torque, as well as an 8-speed automatic. The trunk offers 14.2 cubic feet of cargo volume, and the interior brags a leather steering wheel, leather upholstery, memory settings, telematics, and much, much more. As far as full-size luxury sedans are concerned, there isn't much the 2018 Audi A8 L can't accomplish.
Mercedes-Benz Competitor: Starting at $89,900, the S-Class manages to go a step further than the Audi A8 in both performance and luxury. The S-Class starts off with a 3.0L turbo V6 engine that's capable of 362 hp and 369 lb-ft of torque. In addition, it offers a 16.3-cubic-foot trunk, plus a leather interior trim, a panoramic roof, Touch Controls for the steering wheel, Energizing Comfort Control, and optional Night View Assist® PLUS.
Shop New Mercedes-Benz Sedans Near Chino!
True, there are a lot of great luxury sedans on the market, but the Mercedes-Benz C-Class, E-Class, and S-Class offer performance and extravagance that can't be ignored. Schedule a test drive at Mercedes-Benz of Ontario, not far from Fontana and San Bernardino. We can't wait to show you what else each class has in store!