2018 Mercedes-Benz E 300 Sedan Reviews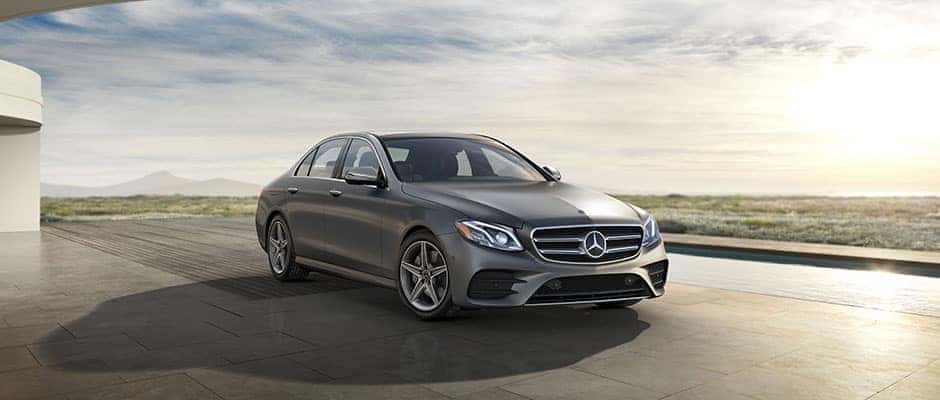 Here at Mercedes-Benz of Chicago, we're convinced that the 2018 Mercedes-Benz E 300 Sedan is as luxurious as they come, resembling even the S-Class in interior comfort and technology. But do critics and auto experts like Edmunds and Car and Driver agree? We've collected a few snippets from new E 300 Sedan reviews; look below to see more!
What Are the Experts Saying?
U.S. News: "It [the E-Class] has a lineup of energetic turbocharged engines, composed handling, and a smooth ride—as well as arguably the nicest interior in the class."
Car and Driver: "Leaving sportiness to its rivals, the E-class caters to those who'd rather waft in the lap of luxury."
Edmunds: "Not just a pretty face, the E 300 delivers plenty of speed, power and exhilaration when it counts: merging, passing, long-distance cruising or short, tight turning and curving."
Autotrader: "To own a 2018 Mercedes-Benz E-Class is to live on a level where luxury, technology and superb driving abilities commingle."
See the New E-Class in Action!
The 2018 E 300 Sedan can be found just a short drive from Eastvale and Rancho Cucamonga! To review the new E-Class for yourself, and to see how it compares to competitors like the BMW 5-Series, schedule a test drive at Mercedes-Benz of Ontario. Our doors are open every day of the week!